Mannat Clothing apologizes to Sikhs after model sparks anger with Kartarpur shoot
Pakistan's Mannat Clothing brand has apologized to the Sinkh community after objections were raised to a woman doing photoshoot for the designer in the premises of Gurdwara Sri Darbar at Kartarpur.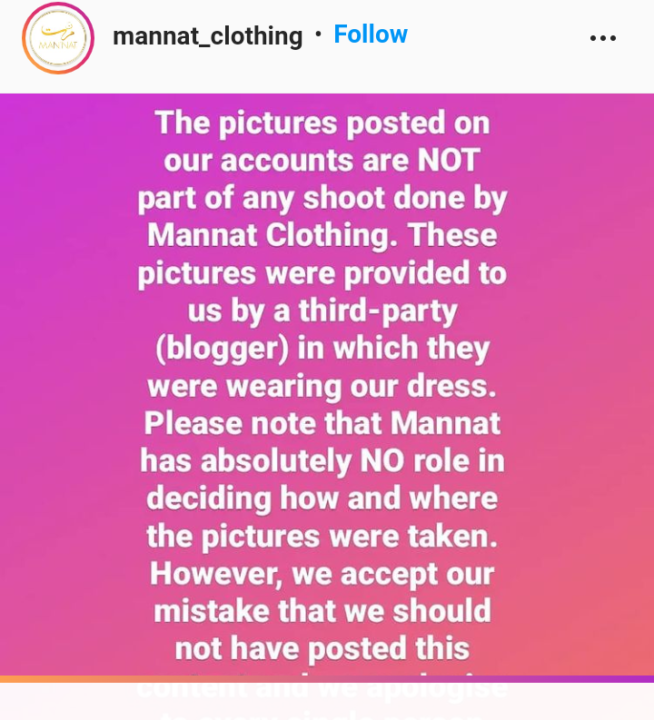 The brand said the pictures were provided by a blogger and they were not part of any shoot at the shrine.
The apology came after Information Minister Fawad Chaudhry and other members of the PTI condemned the shooting at Kartarpur shrine.