Suleman Dawood joined father Shahzada on Titan submersible of his own volition: mother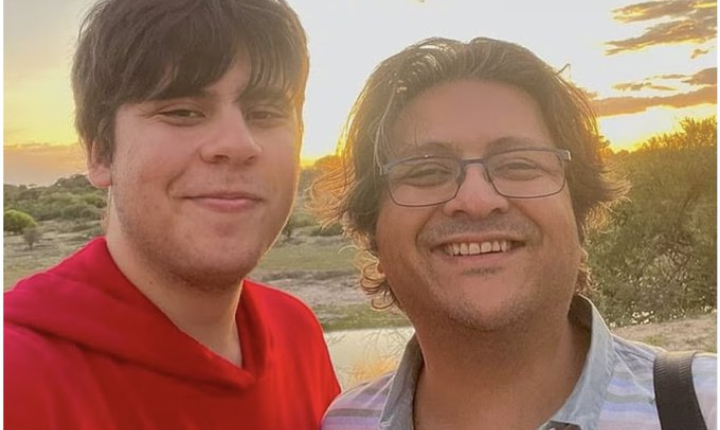 Shahzada Dawood's wife Christine Dawood has dispelled the notion that their son Suleman Dawood didn't want to be on the Titan submersible with his father.
She spoke with the BBC days after Shahzada Dawood's sister said that her nephew was horrified to join his father on the journey to the Titanic's wreckage which ended up killing them along with three others.
Christine said Suleman Dawood took his Rubik's Cube with him because he wanted to break a world record.
She said her son applied to Guinness World Records and his father, Shahzada, who also died, had brought a camera to capture the moment.
Dawood said she had planned to go with her husband to view the wreck of the Titanic, but the trip was cancelled because of the Covid pandemic.
"Then I stepped back and gave them space to set [Suleman] up, because he really wanted to go," she said.
Christine Dawood and her daughter were on board the Polar Prince, the sub's support vessel, when word came through that communications with the Titan had been lost.
In an interview with NBC News, Azmeh Dawood, the older sister of Pakistani businessman Shahzada Dawood, said her nephew was reluctant to go on the Titan expedition.
In recent years, Azmeh had fallen out of touch with Shahzada Dawood.
She was diagnosed with primary progressive multiple sclerosis in 2014 and "reduced to being in a wheelchair." She and her husband decided to move from England to Amsterdam so she would have easier access to medicinal cannabis.
But some of her family members, including Shahzada, disapproved of her use of cannabis and they started speaking less frequently. She said that she continued to feel close to Suleman, a young man she described as thoroughly good-hearted.