Gerry's dnata wins global award for it cargo-handling services in Pakistan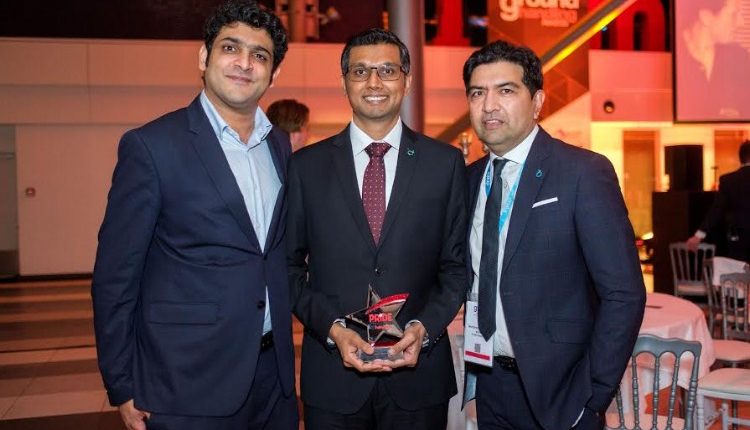 Gerry's dnata, the leading ground services provider in Pakistan, has been awarded for the 'Best Cargo Handling Operation' at the 2019 Pride of Ground Handling Awards. The prestigious award was accepted by Syed Haris Raza, Vice President of Gerry's dnata, at a gala dinner during the 21st Ground Handling International Annual Conference in Amsterdam.
Syed Haris Raza said: "We are extremely honoured to be recognized for the best air cargo handling operations. This achievement is a testimony to the wonderful team in Pakistan who have diligently worked towards establishing this state-of-the-art cargo facility.
"I thank all Gerry's dnata employees for their relentless commitment to innovation and service excellence. This facility is a stepping stone towards a greater vision to become a best-in-class airport ground handler, and we will continue to invest in our staff, infrastructure and equipment."
Gerry's dnata has recently opened a new, state-of-the-art import cargo centre at Jinnah International Airport (KHI) in Karachi. The 72,000 square foot facility is equipped with the latest technologies, including an Automated Storage and Retrieval System (ASRS) and a Material Handling System (MHS), ensuring safe and efficient handling and storage of all types of cargo. To achieve the highest possible operational efficiency, Gerry's dnata applies automated and semi-automated equipment in its new centre.
This year Gerry's dnata also marked an important milestone in its ongoing commitment to safety and security. The company has achieved IATA Safety Audit for Ground Operations (ISAGO) Registration in Pakistan, and obtained ISAGO Station Accreditation at Karachi International Airport following successful completion of ISAGO audits.
Gerry's Group and dnata, one of the world's largest air services providers, joined hands in 1993 to provide ground handling services at Karachi Airport. Since then, the joint venture has continually expanded its operations in the country and today serves 11 airline customers at seven Pakistani airports. Gerry's dnata's 2,500 dedicated employees assist over 4.5 million passengers and handle 150,000 tons of cargo annually.
Ground Handling International (GHI) has been bringing the global aviation community together to do business for more than 20 years. Through its six international conferences and bi-monthly GHI magazine, it provides an essential industry forum for networking and best practice exchange among aviation stakeholders from all corners of the globe.
GHI's Pride of Ground Handling Awards celebrate excellence in ground service across the globe and the all-important people who are passionate about performing the perfect turnaround.