Kia Sportage 2019 Price in Pakistan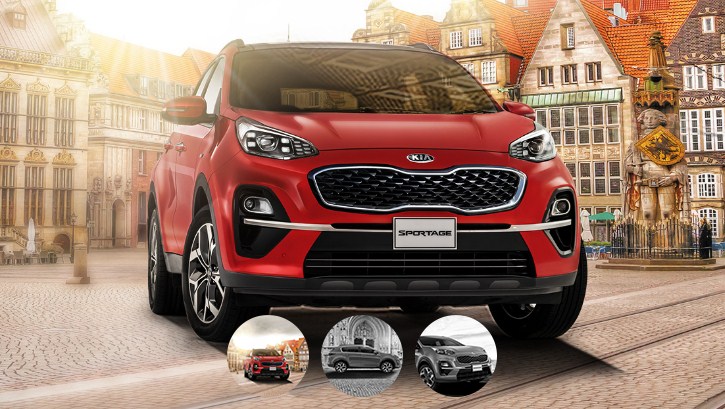 Kia Sportage 2019 price in Pakistan
South Korean automobile manufacture's Kia Sportage model is new obsession in Pakistan.
Despite unprecedented fall of Pakistani rupee against US dollar and increasing prices, car enthusiasts are eyeing this model of luxury car.
Kia Sportage Price in Pakistan is new topic of discussion in the country.
For those wondering about the price, it starts from 4,599,000 (Around Rs4.6 million) with four year/100,000 km warranty.
According to the company Kia Sportage boasts a captivating interior made of the finest materials, sporting a vibrant exterior design that combines both comfort, class and pure elegance.
'"So when your eyes are on the road, heads turn to see this marvel on the go," reads an advertisement on the company's website.
Kia Motors had joined hands with Pakistan's Yunus Brothers Group (YBG) to make its entry in the country of over 200 million people.
A joint venture between Pakistan's Lucky Group and Kia Motors was to manufacture, assemble, market and distribute all kinds of Kia cars, parts, accessories with Rs20 billion in investment.
Data released earlier this year show that import of cars surged last year mainly due to low interest rates, increase in auto financing by banks and purchase of for ride hailing services like Careem and Uber.