New petrol price in Pakistan: 5 November 2021
Islamabad: A day after Prime Minister Imran Khan warned the nation that fuel prices would have to undergo an increase, his government has increased the price of petrol by Rs8.03 per litre.
With the Rs8.03 increase, the new price of petrol has been fixed at Rs145.82 per litre for the next 15 days, according to a notification.
The new price of high-speed diesel (HSD) — the country's most widely consumed fuel — has reached Rs142.62 per litre after an increase of Rs8.14 per litre.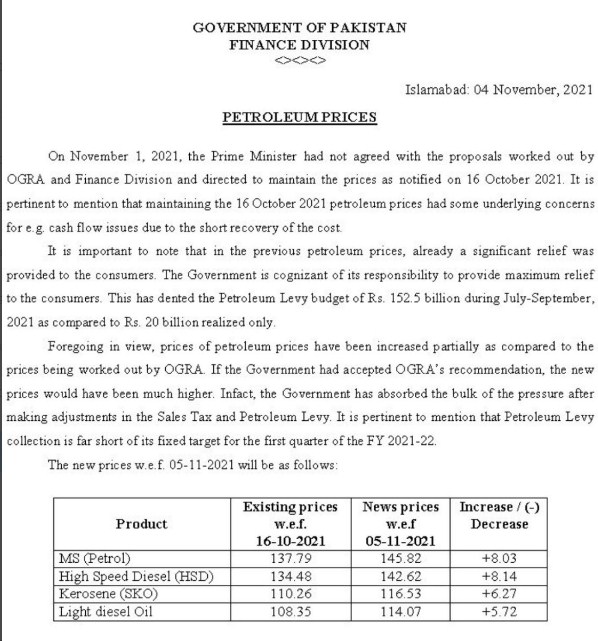 Hashtag #PetrolDieselPriceHike became top trend in Pakistan as Twitter users condemned the government's decision to increase the prices of petroleum prices.