Queues at Tim Hortons Lahore raise eyebrows in cash-strapped Pakistan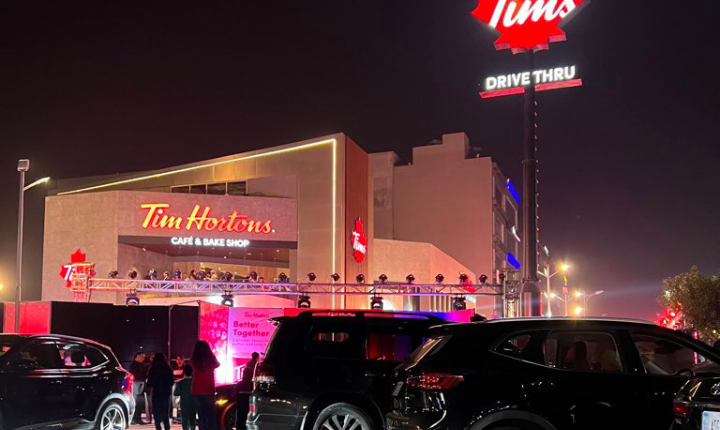 Lahore: Long queues of visitors were witnessed at Tim Hortons, the iconic Canadian coffee brand, a day after it opened its first and flagship outlet in Phase 6 of DHA on Friday.
The long lines of customers raised some eyebrows as Tim Hortons opened at a time when people were complaining about rising inflation.
The opening came days after a man lost his life in a stamped as he waited in a queue to get flour for his family.
Some people posted videos of long queues at flour shops along with clips of the lines outside Tim Hortons to highlight the country's grim economic situation which they blame on Pakistani elite fond of foreign coffee brands.
While some people celebrated the opening of the store, others criticized the customers for being so excited about it.
Tim Hortons opened in Lahore as part of an exclusive agreement with 'Blue Foods' (Private) Limited.
The flagship outlet is a custom-built structure featuring warm and comfortable interiors and a welcoming environment inspired by the brand's Canadian origins to provide a superior experience to Pakistan's coffee-loving customers. The store will be Pakistan's largest and first drive-thru coffee shop with more than 150 seating capacity. The second and third stores will open in Gulberg, Lahore on February 18 and 25 respectively.
Blue Foods celebrated the Tim Hortons brand opening with a grand launch event attended by industry veterans, dignitaries, members of the diplomatic community, well-known bloggers and senior executives from Restaurant Brands International, the parent company of Tim Hortons.