Ali Noor accused of sexually harassing journalist Ayesha Binte Rashid in her car
Singer Ali Noor of Noori band has been accused of sexual harassment by journalist Ayesha Binte Rashid.
Taking to social media on Friday, Ayesha shared screenshots of her messages to Ali Noor in which she revealed that she was harassed by the singer in the back of her car while they were travelling to the airport.
The journalist blocked Ali Noor on WhatsApp after sending him the messages.
Ali Noor then responded by using her wife Mandana Zaidi's phone: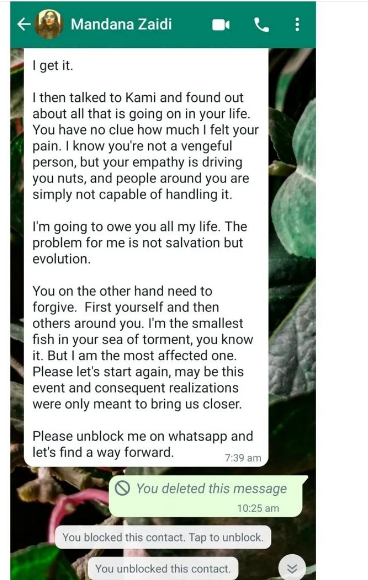 Kami mentioned by Ayesha and Ali Noor in their messages is the drummer of Noori band.
Ali Noor, in an Instagram story, said that he will talk about the matter when he is done completing his new song: