Amanda Cerny joins OnlyFans
Amanda Cerny is one of the most popular American vlogger who has amassed more than 25 million followers on Instagram.
Fans of the social media influencer were surprised when she joined OnlyFans, where she has put her videos on sale.
The actress and fitness professional is hugely popular in India for her resemblance to Jacqueline Fernandez.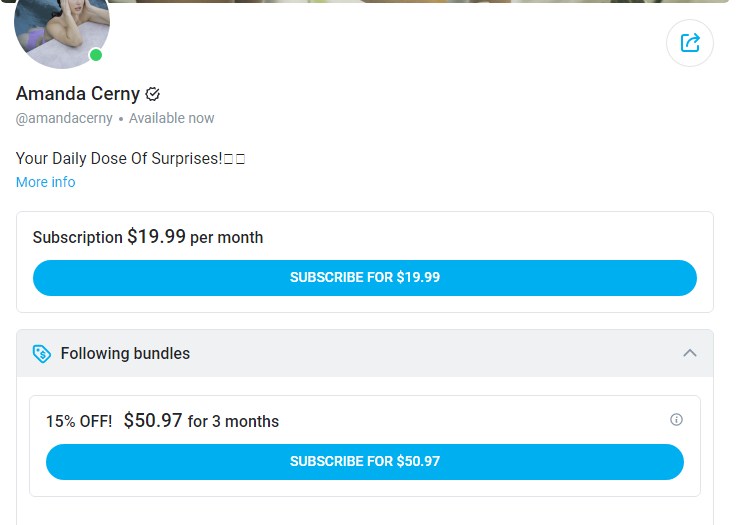 While it is not clear what kind of video are available on her OnlyFans, the London-based content subscription service is famous for adult oriented content.
Some fans are speculating that Amanda Cerny's video have been leaked from OnlyFans and are doing the rounds on social media, a claim that could not be independently confirmed.
While most of Amanda's fans were excited to see her videos on OnlyFans, others were left wondering what made a hugely popular woman to join the platform.