Bella Thorne seeks fans opinion about how long her legs are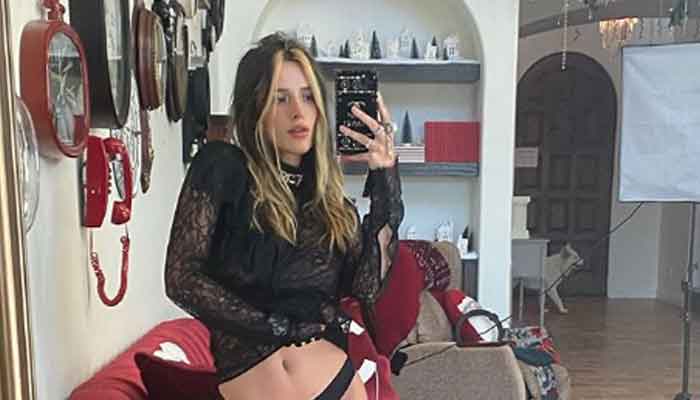 Bella Thorne is not sure how long her legs are. The actress on Wednesday took to Instagram to seek fan's opinion about her legs.
Bella posted a hot photo of herself in which she is flaunting her legs. The picture is incredible and fans couldn't help but stare.
"What % of my body are legs?," she captioned her picture.
Check out her photo below and help the actress: