Maria Sharapova calls Emilia Clarke ray of light, says never watched Game of Thrones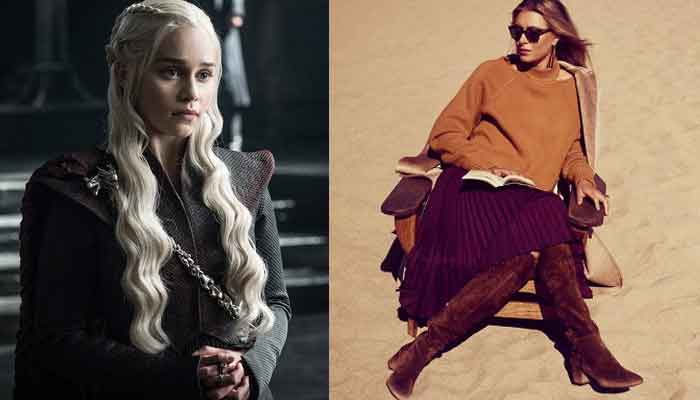 Emilia Clarke is a ray of light, said  Russian tennis star Maria Sharapova commenting on Game Of Thrones actor's interview in which she opened up about the health issues she has been facing for years now.
The 31-year old tennis player posted to her Instagram story a picture of the magazine that published with Emilia Clarke's interview.
Maria Sharapova admitted that she has never watched Game of Thrones but she has met Emilia Clarke.
"And she is a ray of light," the Russian said of the Game of Thrones actor.
"This piece is incredibly inspiring. Full disclosure. I have never watched game of thrones but I have met Emilia Clarke and she is a ray of hope," she said.
Clark, who plays Daenerys in the HBO series, talked about her health issues in the interview disclosing that she underwent two extremely life-threatening brain surgeries. Fans from across the world are sympathizing with the actor ever since she spoke about agony.
""The diagnosis was quick and ominous: a subarachnoid hemorrhage (SAH), a life-threatening type of stroke, caused by bleeding into the space surrounding the brain. I'd had an aneurysm, an arterial rupture. As I later learned, about a third of SAH patients die immediately or soon thereafter," she was quoted as saying during the interview that came less than a month before Game of Thrones' eight and final season's premier.