Game of Thrones is a commitment for which I don't have time to invest in: Maria Sharapova
Maria Sharapova thinks watching Game Of Thrones is a commitment for which she doesn't have time to invest in
Maria Sharapova thinks watching Game Of Thrones is a commitment for which she doesn't have time to invest in.

She was responding to a question on her Instagram stories where she had asked her fans to suggest what should she watch .
A fan asked her, "why don't you watch Game Of Thrones".

"Because it's is commitment.One for which I don't have time to invest in," answered jokingly.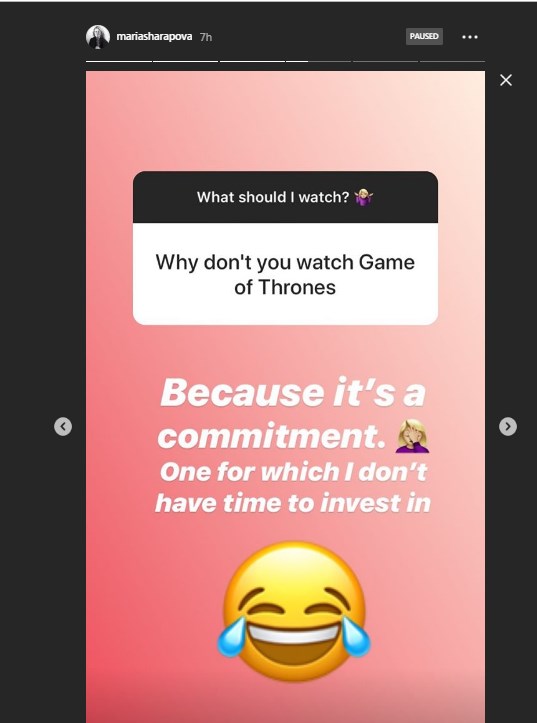 It was not the first time Sharapova was asked a question about the famous HBO series.

Last month the Russian tennis star said she doesn't watch Game Of Thrones and wonders whether she is the only to have missed the HBO series.

In another Instagram post last month, Maria Sharapova admitted that she has never watched Game of Thrones but she has met Emilia Clarke, who plays Daenerys Targaryen in the show.

"And she is a ray of light," the Russian said of the Game of Thrones actor.

Maria Sharapova's comments about Game of Thrones came just a couple of days before the last episode of the show is released on Sunday.