Kanye West Wife Bianca Censori Set to Redefine Fashion Landscape in a Major Return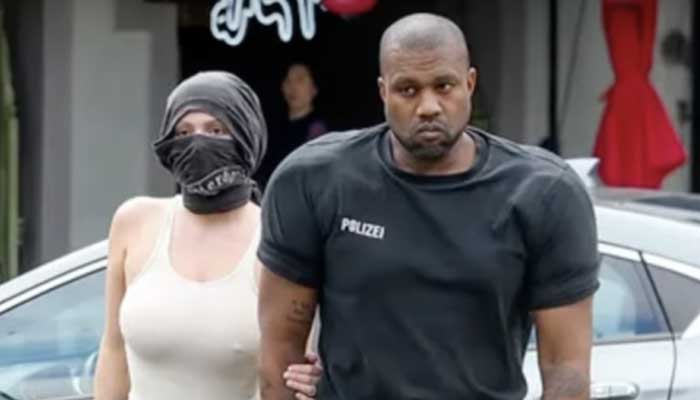 Kanye West and his wife, Bianca Censori, are gearing up for a significant resurgence in the fashion world, as revealed by US Weekly. Insider sources close to the couple shared on August 8th that the enigmatic pair shares a strong bond centered around their passion for fashion and exploration. Their recent travels have ignited a spark of creativity within Kanye West, prompting his reentry into the realm of style.
Amidst these adventures, a source commented, "Their current travel escapades have been a source of immense joy, particularly for Kanye West, who has found profound inspiration. He's been engaged in design work, composing music, and drawing motivation from various sources." Collaboratively, Bianca Censori has been lending her assistance to Kanye West's creative endeavors, and both are confident that their upcoming fashion ventures will wield a transformative impact on culture. Kanye West envisions himself on the brink of a significant comeback.
Away from the public eye, the Wests are seemingly enveloped in a "honeymoon" phase, despite having been married for a few months. The insider shared that Kanye West is experiencing a sense of happiness that has eluded him for quite some time, with Bianca Censori's love revealing an intimate comprehension of his essence as a Chicago native.
"The depth of contentment Kanye West is experiencing is unparalleled. He believes that Bianca Censori completes him on multiple levels, unrivaled in her understanding of him. His affection for her knows no bounds, and he deeply values the affection she holds for his children. In every way, Bianca Censori has brought the fulfillment Kanye West needed, and he eagerly anticipates sharing his life with her," continued the source.
Previously undisclosed, Kanye West and Yeezy architectural designer Bianca Censori secretly exchanged vows in January 2023, though their connection spans several years prior to their marriage decision. Opting for a private ceremony, the couple celebrated their love intimately.
As reported by Cosmopolitan, Bianca Censori, who currently holds the position of Yeezy's Head of Architecture, earned her Master's degree in Architecture from Melbourne University in Australia.