Kim Kardashian uses son to promote Logan Paul, KSI's PRIME after Australian schools ban the drink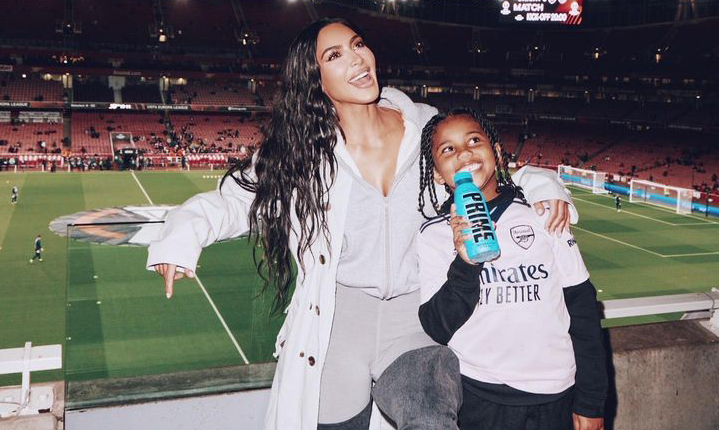 Schools across Australia are banning students from bringing a super-caffeinated energy drink to school, after a campaign by social media influencers KSI and Logan Paul created a frenzy around the beverage.
According to the local media, Prime energy drinks reportedly contain almost double the legal limit of caffeine per 100ml, and are not available in stores in Australia.
The drink is so popular stock has reportedly run out in the UK and the US, due to the immense following of WWE wrestler Logan Paul and influencer KSI, who have 40 million YouTube subscribers between them.
Hours after reports of the ban surfaced online, Kim Kardashian posted a picture following a soccer match in London, sparking controversy.
The picture shows the reality TV star's son Saint holding a Prime drink.
Logan Paul was quick to share Kim Kardashian's Instagram post on Twitter.
Some social media users are wondering whether Kim Kardashian colluded with Logan Paul to intentionally promote the drink.
Others accused her of using her son to promote the drink.