Pakistani girl slut shamed for posting picture without Shalwar, mocked for skin color
A Pakistani woman has been slut shamed for posting videos and pictures without wearing Shalwar (pants) on Twitter.

Shalwar started trending on Twitter on Thursday and Friday when the female user Alina shared a picture with a caption that read,"Idk (I don't know) but black is my favorite color".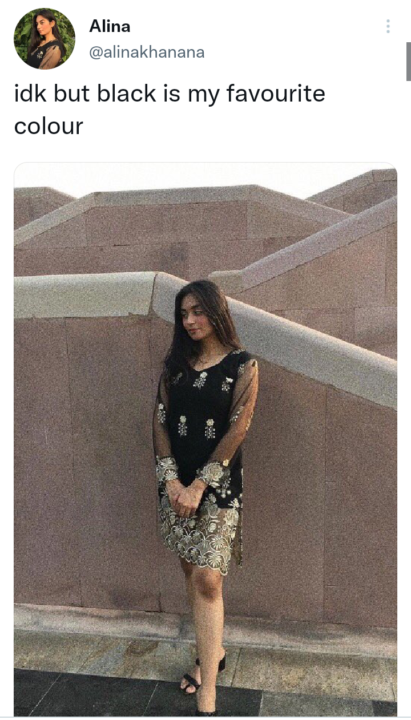 More than 2.4k people liked the picture while 1.2k others retweeted.
The photo shows Alina wearing a traditional Pakistani shirt without pairing it with pants.

All hell broke loose when "Shalwar" became a trend on Twitter, with some users mocking her over the color of her knees.

"You could've wore western dress instead if you didn't wantto wear any salwar or pants …would'not have been a disrespectful to the culture," said a user while replying to Alina.

"The point is i'm not wearing pants cause meri marzi (It's my choice)," she quipped.

Minutes later, Alina shared a video of herself walking without Shalwar to further provoke her critics.

"It's 2021 and y'all are still wearing shalwar lmao," she said in another tweet.

Meanwhile, Alina has crossed 10 followers on the micro blogging website.

Below are some reactions: