Pictures: Ertugrul's Gokce Hatun gets married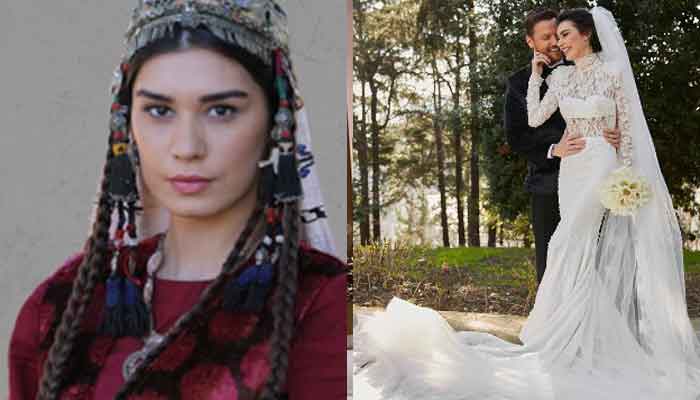 Burcu Kıratlı, who played Gokce Hatun in "Dirilis: Ertugrul", got married to Sinan Akçıl, a Turkish singer and musician.
The actress made the announcement on her Instagram account where she changed her name to Burcu Kıratlı Akçıl.
The actress who appeared in the first and second seasons of the historical TV series also shared multiple pictures from her wedding where she was photographed with her husband.
Check out the couple's pictures below: