'Walk of Shame': Journalist condemned for suggesting 'Game of Thrones' punishment for Meghan Markle
A British journalist and broadcaster is under fire for suggesting a punishment for Meghan Markle that was awarded to Cersei Lannister in "Game of Thrones".
Writing for The Sun, Jeremy Clarkson said the Duchess of Sussex, the wife of Prince Harry, should be paraded naked.
According to author and journalist Omid Scobie, Clarkson was at a private Christmas party with Camilla, the Queen Consort earlier this week alongside and Piers Morgan and others.
Scobie wrote, "Time wasters trying to pop up in my mentions saying Clarkson and the Queen Consort are not friends. The man literally spoke about their close friendship on ITV's cooperative "Camilla's Country Life" documentary four months ago."
Clarkson is receiving backlash for writing, "Meghan, though is a different story.I hate her. Not like I hate Nicola Strugeon or Rose West. I hate her on a cellular level.At night I'm unable to sleep as I lie there, grinding my teeth and dreaming of the day when she is made to paraded naked through  through the streets of every town in Britain while the crowds chant shame and throw lumps of excrement at her."
At end of "Game of Thrones" sixth season, as punishment for her various crimes — including adultery with her twin brother Jaime Lannister (Nikolaj Coster-Waldau) — Cersei, the queen mother of the realm, has her hair shorn and is forced to strip naked for a long, painful walk through King's Landing.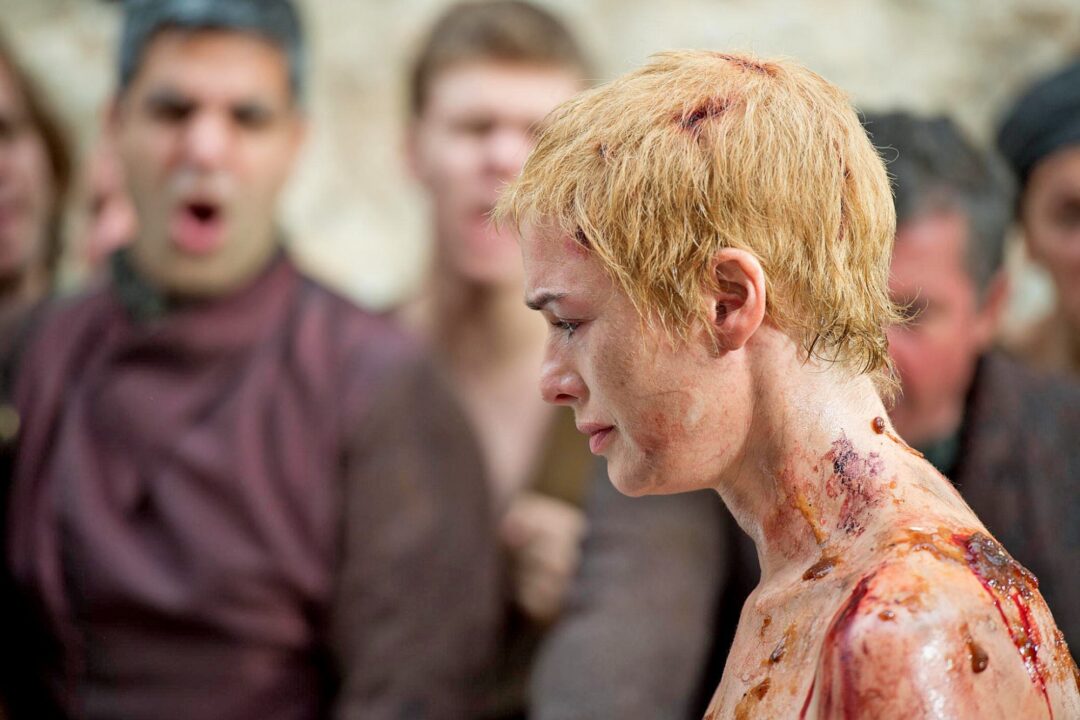 Behind her, a nun in the Faith Militant walks behind her with a bell, repeating one word over and over again: "Shame."