Abbott Laboratories launches 5-minute cornavirus testing device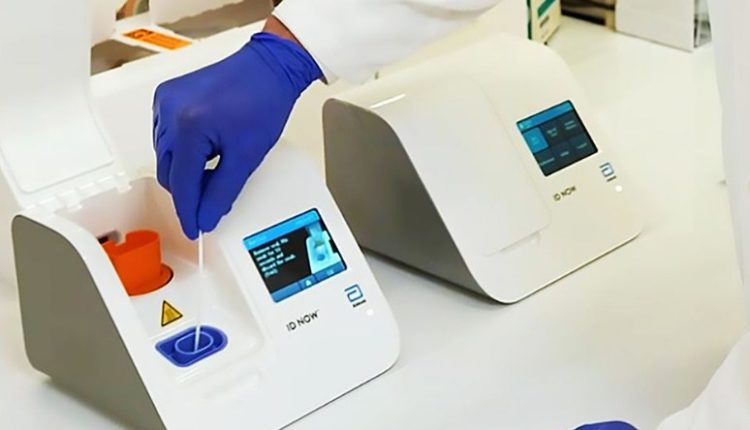 Abbott Laboratories have launched a coronavirus testing machine that can detect the disease in five minutes.
According to a statement issued by the company, they plan to deliver 50,000 tests a day from April 1, 2020.
The statement said the COVID-19 testing kit is a portable instrument that can be used in any health-care system.
It said the Abbott test has received approval from American's FDA (Food and Drug Administration).
Below is the press release issued by Abbott Laboratories :
The Abbott ID NOW™ COVID-19 test brings rapid testing to the front lines- Test to run on Abbott's point-of-care ID NOW platform – a portable instrument that can be deployed where testing is needed most- ID NOW has the largest molecular point-of-care installed base in the U.S. and is available in a wide range of healthcare settings- Abbott will be making ID NOW COVID-19 tests available next week and expects to ramp up manufacturing to deliver 50,000 tests per day- This is the company's second test to receive Emergency Use Authorization by the FDA for COVID-19 detection; combined, Abbott expects to produce about 5 million tests per month.