How to deal with an awkward moment? King Charles asked to learn from Pakistani PM, Putin's meeting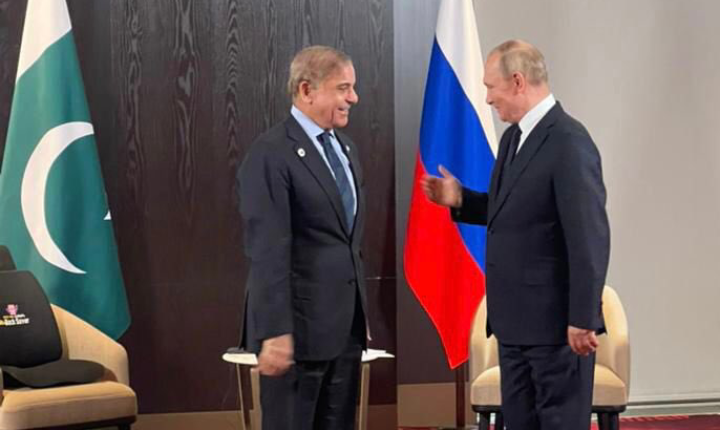 Samarkand: Pakistani Prime Minister Shahbaz Sharif sought help after he failed to plug in his earphone during a meeting with Russian strongman Vladimir Putin.
A video of the two leaders has gone viral in Pakistan, with the prime Minister's political opponents mocking him for failing to put his earphone during an important meeting.
Independent commentators have, however, lauded Sharif for gracefully dealing with the awkward situation.
Journalist Rupert Stone shared the video on Twitter to take a dig at King Charles who recently expressed frustration when his pen leaked on him during a ceremony.
"This is how public figures should react when things malfunction, calmly and politely, NOT the way Charles did with his pen," said Stone.
The new monarch was shown signing a visitor's book in front of cameras at Hillsborough Castle, near Belfast. He reacted after the pen he was using leaked on him.
"Oh god I hate this (pen)!" Charles said, standing up and handing the pen to his wife, Camilla, Queen Consort.
"Oh look, it's going everywhere," Camilla said as her husband wiped his fingers.
"I can't bear this bloody thing … every stinking time," Charles said as he walked away.