Iran TV shares Melania, Trudeau G7 photo with suggestive comment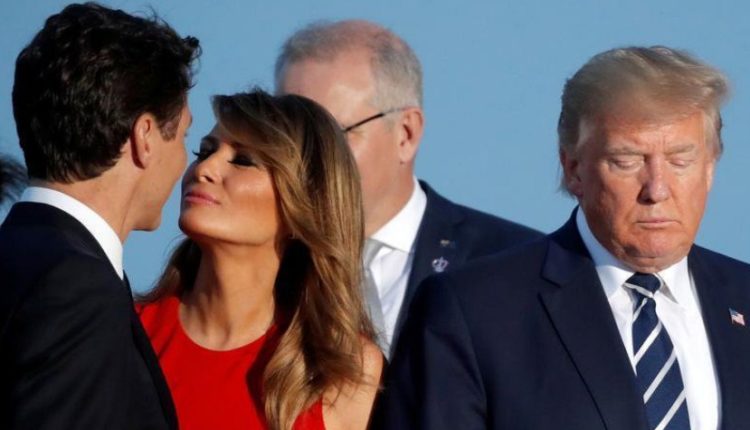 London: A photo of First Lady Melania Trump and Canadian Prime Minister Justin Trudeau has gone viral on the Internet.
The photo by Reuters news agency from G7 summit was taken as Melania Trump was about to kiss Trudeau at the family photo session as President Trump looked on.
It was just another photo of the first lady but the odd angel with which Melania and Justice Trudeau were pictured triggered a storm of memes on the cyber space.
While the fun was poked mostly by internet users in a lighter note, Iran's state run Press TV shared the photo with a suggestive comment.
"NO comment!" read the caption of the photo of Lady Melania and Trudeau shared on Twitter by Press TV.