Karachi man wins hearts after buying petrol for poor rickshaw drivers and motorcyclists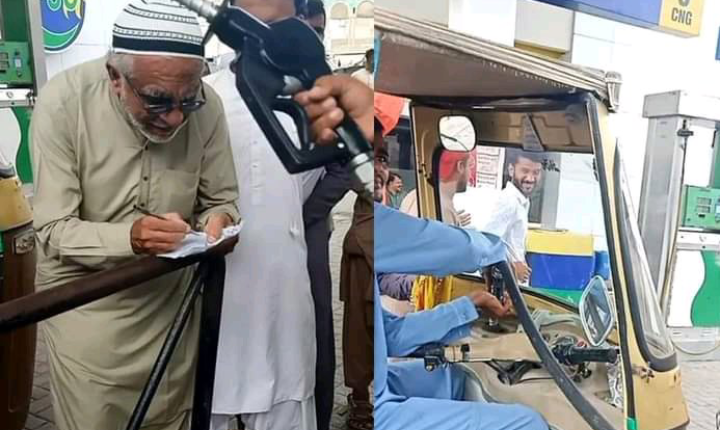 Karachi: An unidentified man has gone viral for his kind gesture towards the poor of his city.
The man, who appeared to be in his late 50s, arrived at a fuel station in Orangi Town's Number 5 area, told the owner not to take money from 90 people of his choice.
Holding a notebook and a pen, the bespectacled man with grey beard then started writing numbers of rickshaws and motorcycles.
The man stayed there till he had bought poor rickshaw drivers and motorcyclists fuel as they set out to their work.
Eyewitnesses said the man bought Rs700 fuel to each person and left after paying the bill.
When some people tried to film his act on their mobile phone cameras, the unnamed man stopped them as he wanted to remain anonymous.
Some people, however, managed to click some photos of the elderly man.
The pictures have gone viral on social media, with people paying tribute to the unknown man for his act of kindness and generosity amid the economic crisis.