Pakistan's Serbia embassy tweets against PM Imran Khan
The official Twitter account of Pakistan's Embassy in Serbia on Friday shocked millions of Pakistanis when it posted a tweet against Prime Minister Imran Khan.
The tweet read, "With inflation breaking all previous records, how long do you expect Imran Khan that we government officials will remain silent & keep working for you without being paid for past 3 months & our children been forced out of school due to non payment of fees
Is this Naya Pakistan ?".
Most of Pakistani users thought that the Twitter account was hacked.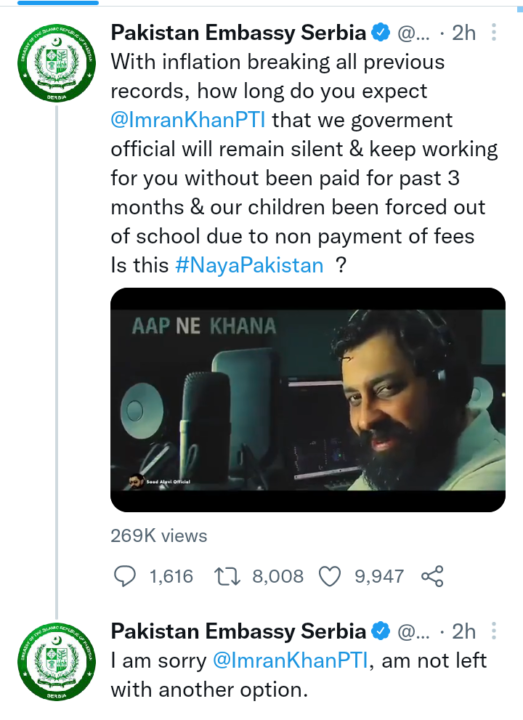 The tweet also accompanied a funny song featuring PM Imran's catchphrase "Ghabrana Nahi Hai".
A senior diplomat told Geo News that embassy's social media accounts were hacked.