Hina Butt slams trolls for sharing video with suggestive captions about her and Daniyal Aziz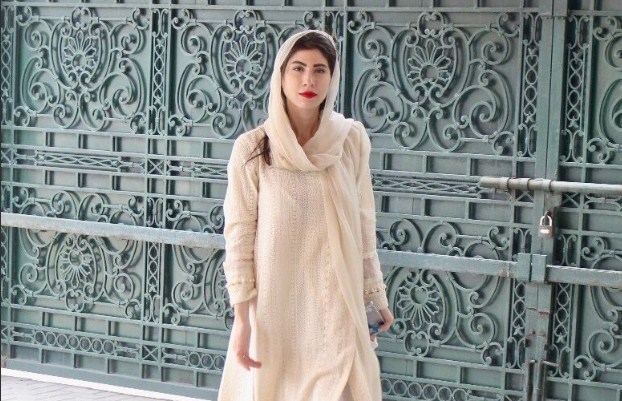 Lahore: PMLN MPA from Punjab Hina Pervez Butt has condemned the social media users for circulating a video with suggestive captions about her and Danyial Aziz.
The TV footage shared by some users showed Maryam Nawaz speaking to the media with a group of PMLN politicians accompanying her.
Also read: Hina Butt becomes target for lewd comments after fixing her dupatta on talkshow
In the video Hina Pervez Butt is seen in the first row next to Maryam Nawaz while Danyial Aiziz is standing right behind her in the second row.
As the PMLN Vice President and daughter of Nawaz Sharif talks to the media, Hina Pervez turns back to say something to Danyial Aziz who seems to slightly move his head.
Social media trolls found it inappropriate and chose to saw it as an act of pestering a woman.
The video was shared on social media with inappropriate captions , promoting Hina Butt to react.
The Punjab Assembly member hit back at the trolls saying people with filthy minds see everything from own perspective which reflects their mindset.
She explained that Danyial Aziz was the host on the occasion and she was insisting that he should come forward and stand in the front row.
"But he kept asking me to stand in the front row because you are woman," she wrote.
Hina Butt has called Daniyal Aziz a thorough gentleman.