Video: Jamshoro cloudburst causes heavy rain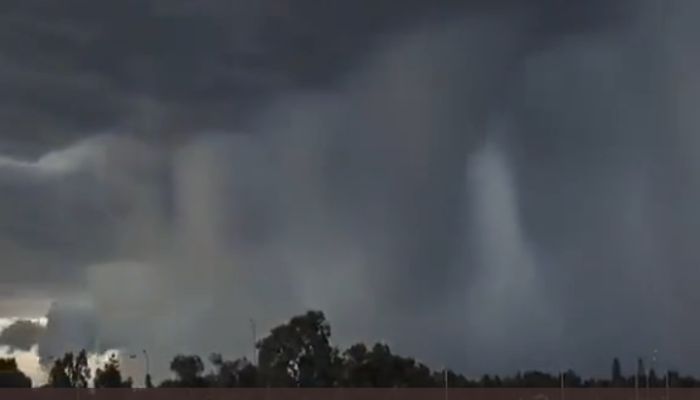 Hyderabad: A cloudburst over Jamshoro caused heavy rain, playing havoc with infrastructure.
According to a weather expert the amount of rain that fell due to the cloudburst could have caused a catastrophy in Karachi.
Parts of Bahria Town were also flooded due to the heavy rain brought by the event.
Federal Minister Climate Change, Sherry Rehman shared a video of the cloudburst over Jamshoro.
She wrote, "Today on 19 Aug 2022 we recorded the heaviest rainfall ever in one day all over Sindh, at 355 mm, setting a new record for rainfall in 24hours which was at 238 mm on 31Aug2011.Many areas saw non-stop rain for 3 days.Unprecedented storm Cloudburst over Jamshoro".