Zainab Abbas excited to meet Rihanna at ICC World Cup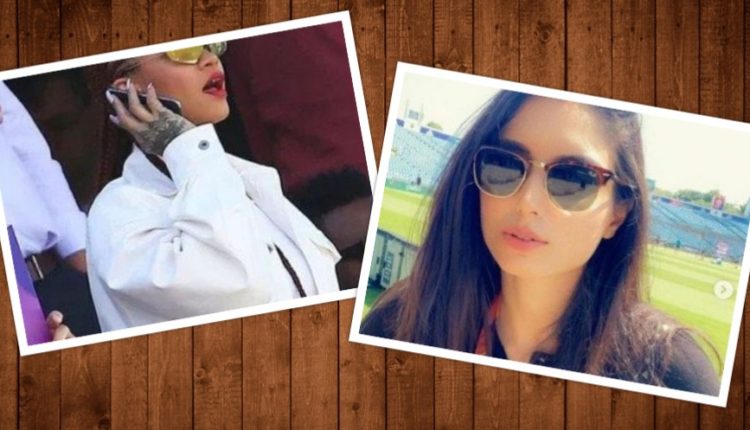 Zainab Abbas excited to meet Rihanna at ICC World Cup
Rihanna made a shock appearance at Cricke World Cup 2019 in Durham to Cheer on West Indies in their match against Sri Lanka.
The Barbadian singer was visibly disappointed after Chris Gayle was caught shortly after hitting a massive six.
The Work singe also posed for photos with West Indian players after startling the fans by revealing that she has been in London for the last few months.
A video posted by Cricket World Cup Twitter account shows Rihanna hugging Chris Gayle with a cricket bat in her hand. Gayle signed the bat with autograph for the singer.
Pakista'sn Zainab Abbas was also among the fans who met with Rihanna as the singer posed for photos with West Indian players.
"Guess who I met today.. @badgalriri at the SLvWI game," The ICC presenter captioned a video of the singer.