Denver shooting suspects arrested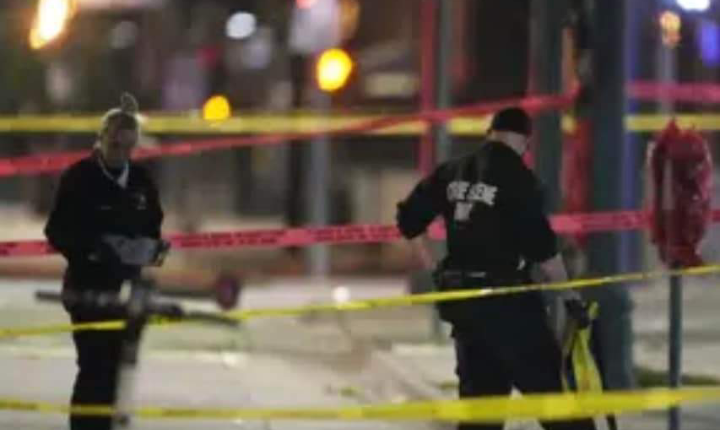 Denver: A shooting in downtown Denver amid fans celebrating the Nuggets' first NBA championship win was likely sparked by a drug deal gone wrong, police said Tuesday.
The violence left 10 people wounded, including one of two people arrested in connection with the shooting.
All of the injured — nine men, one woman — are expected to survive, including five or six people that police believe were bystanders not involved in the drug deal, Chief Ron Thomas said at a news conference.
He said 20 rounds were fired at the scene, roughly a mile from Ball Arena where the Nuggets defeated the Miami Heat on Monday night.
Denver police have arrested two men after a total of 10 people were hit with gunfire last night amid celebrations of the Nuggets win.
Police believe some of those who were shot may have participated in the exchange of gunfire
Police have seized several guns and fentanyl.
Two men are currently in custody on gun charges as the investigation continues.
The men have been identified as Ricard Vasquez, age 22 and Raoul Jones, age 33.