THIS Pakistani mountain resembles Donald Trump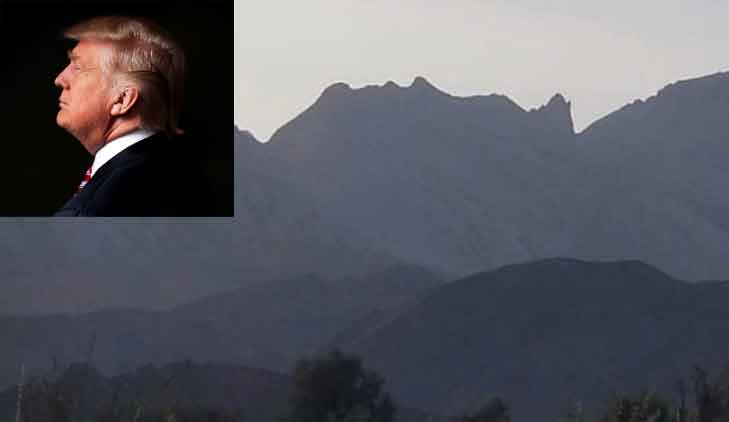 A mountain formation in Pakistan's southwestern province resembles US President Donald Trump, it emerged on Friday.
A picture of the mountain shared by a local journalist from Balochistan shows that the mountain is shaped like the Republican leader.
According to journalist Naimat Haider, the mountain formations are located in Balochistan's Khuzdar district.
Haider shared the picture on social media with a caption that read "Donald Trump in Khuzdar".
Multiple users who saw the picture left funny comments in replies but the resemblance between the mountain formation and the US leader was so striking that nobody challenged Mr Haider's claim.