Twitter tests 'edit' button
Twitter on Thursday said it is testing the new "edit" button.
In a brief statement issued on the micro-blogging website, Twitter said,"If you see an edited Tweet it's because we're testing the edit button."
It added, "This is happening and you'll be okay."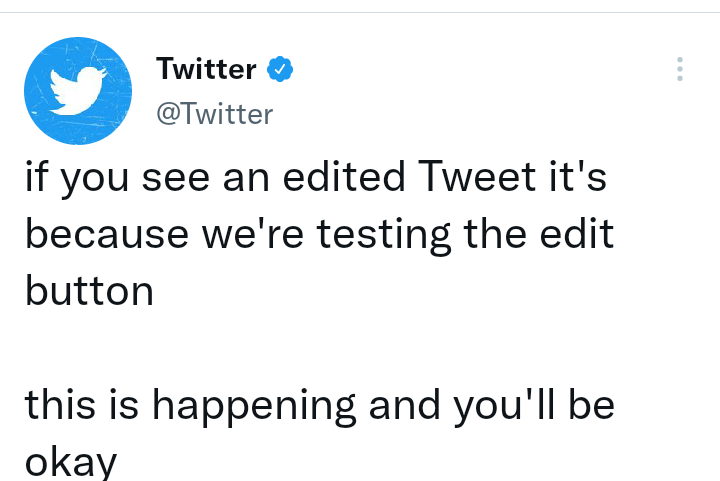 Twitter did not reveal which region would first get to see the new button when it is officially introduced.
Users have long demanded Twitter add an edit button to help people correct their mistakes on the platform.