Karachi weather update: 20-06-2023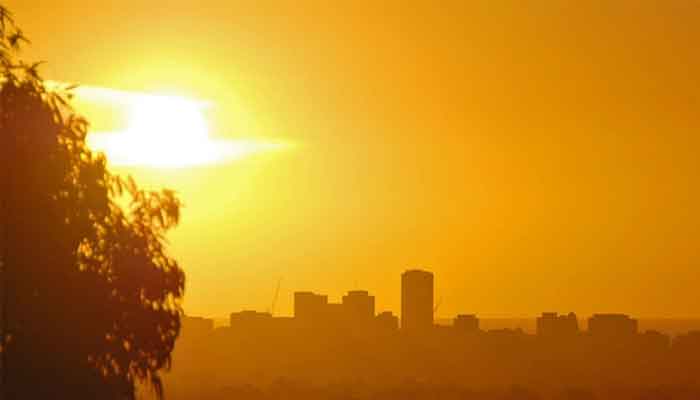 Karachi: Maximum temperature in Karachi is expected to remain between 34 to 36 degrees Celsius on Tuesday.
The ratio of humidity is expected to remain 50 to 60 percent.
Feel like temperature is expected to remain above 40 degrees.
Meanwhile, day temperatures are likely to increase gradually in most parts of the country from 20th to 24th June. Day temperatures are likely to remain 04-06°C above normal in upper and central Punjab, Islamabad, upper Khyber Pakhtunkhwa, Gilgit-Baltistan, Kashmir and 02-04°C above normal in Sindh, South Punjab and parts of Balochistan.