What's written in Gen Aslam Baig's book?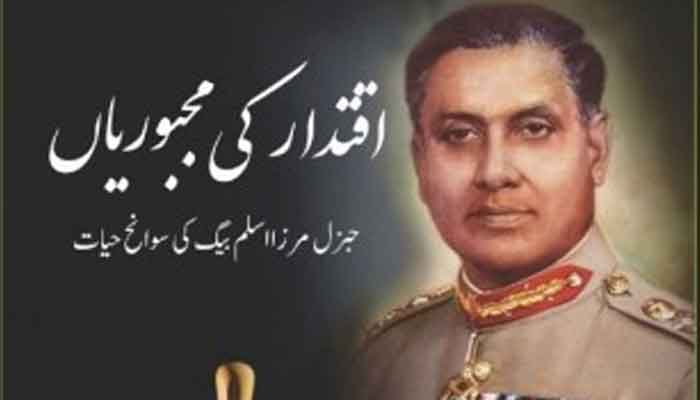 General Aslam Baig's book "Iqtedar Ki Majbooria" has reportedly disappeared from the market days after it was launched.
Speculations about the disappearance of former army chief's biography have left people wondering about the contents of the book written by Colonel Ashfaq Hussain.
According to Baig, father of Pakistan's nuclear bomb Dr Abdul Qadeer Khan was made target of worst humiliation. He lamented that Mohtarma Benazir Bhutto, who included the element of logic and calmness in Pakistan's nuclear program, became target of terrorism.
On the page number 245, Aslam Baig writes about former prime minister Nawaz Sharif . "He (Nawaz Sharif) gave an effective response to India by conducting nuclear explosions but ended up in exile for eight years, became prime minister again but eased out of power through a conspiracy."
He admitted that Mohtarma Fatima Jinnah was more popular than General Ayub Khan but she was beaten through rigging in the q964 election.He wrote that Jinnah's defeat left people of East Pakistan disappointed.