K-Electric CCTV footage shows Karachi lawyer tore his own clothes
Karachi: K-Electric on Thursday said its staff was not involved in manhandling the lawyer who in a viral video accused the power utility' staff of tearing his clothes.
in the viral video, the lawyer identified as Sohail Baig is seen making an appeal to Sindh High Court Chief Justice to take notice of the injustice being done to Karachiites.
Wearing a torn off Kameez, Baig then says he was harassed and held hostage by the KE staff.
Rejecting the allegations, the K-Electric released a CCTV footage of the lawyer tearing his own clothes before recording the video which went viral.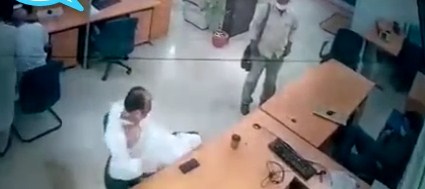 The KE said staff did not torture Sohail Baig who had come to the office of the utility with a complaint regarding his electricity bill.