Video of Abid Boxer being beaten up by police surfaces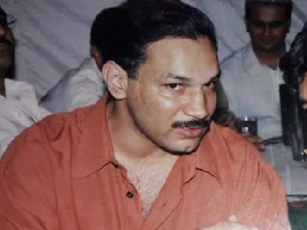 Lahore: A purported video of former Punjab Police officer Abid Boxer being beaten up police has gone viral.
According to reports, the infamous officer was beaten after his arrest. He had allegedly fled from police custody.
A court on Thursday grated him bail hours after the video emerged online.
He has been linked to a range of criminal activities, including extrajudicial killings, fake encounters, kidnapping for ransom, murder, and land grabbing. He had fled to Dubai in 2007 to evade arrest by the police and potential retaliation from his adversaries.
Interpol apprehended Abid Boxer at Dubai airport on February 8, 2018, and subsequently handed him over to Pakistani authorities on February 20 of the same year.
The Pakistan Muslim League-Nawaz supporters accuse former DG ISI Faiz Hameed of bringing him back to use him against Sharif brothers.
Abid Box was also accused of torturing Nargis, a renowned actress and stage dancer, during his reign in Punjab.
Shehbaz Sharif's opponents accuse him of supporting Abid Boxer to intimidate his political rivals.