Man arrested for dancing and mocking Namaz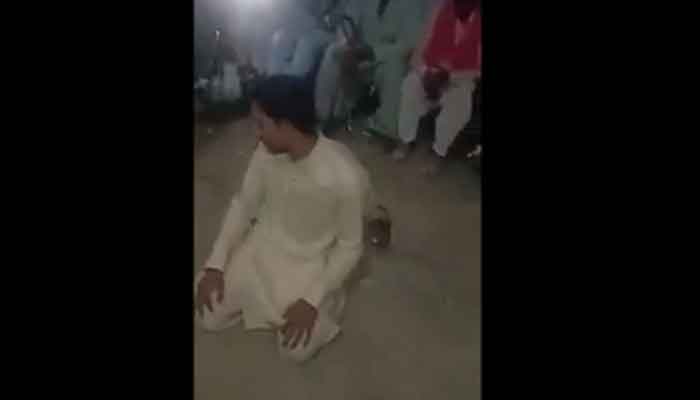 Lahore: Police have arrested the man who was seen mocking Namaz in a viral video.
According to a senior journalist, the man identified as Asif Gopang, son of Hanif, was taken into custody from Shah Jamal area of Muzaffargarh district in South Punjab.
The video sparked anger in Pakistan, with thousands of people demanding the governmnet take actiona against him for disrespecting the Islamic prayer.
In the video Asif is mocking Namaz while dancing at a gathering.
Police sought public's help to trace the man and assured the people that he would soon be in the grip of the law.