Peshawar 'storm' puts fear of God into Air Blue Karachi flight passengers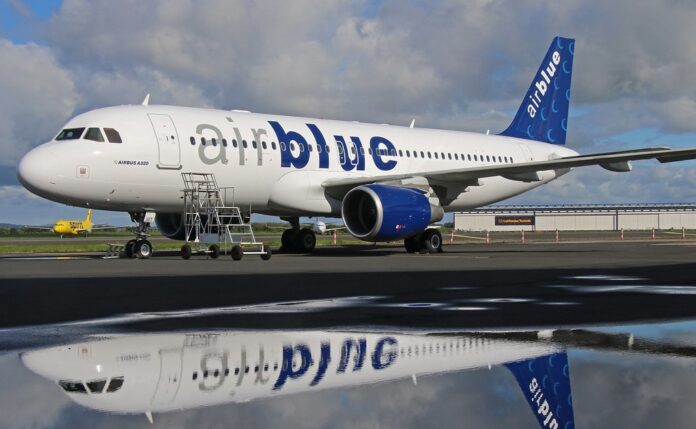 Peshawar: A video of Air Blue flight passengers from Karachi seeking almighty's mercy due to fear of what they saw a plane crash has gone viral.
The aircraft flying from Karachi was caught up in strong winds battering the Khyber Pakhtunkhwa's capital.
There was complete chaos onboard the plane as the bad weather caused tremors and turbulence.
Most of the passengers started screaming and crying while others were seen reciting verses from the Holy Quran and asking for repentance.
Some passengers were seen consoling distressed passengers before the pilot successfully landed the plane, averting any emergency.
A spokesperson of the private airliner said that the flight had to face turbulence due to the bad weather but the captain managed to land the plane safely.