TLP workers jumped in front of Saad Rizvi's car to take the bullets fired towards their chief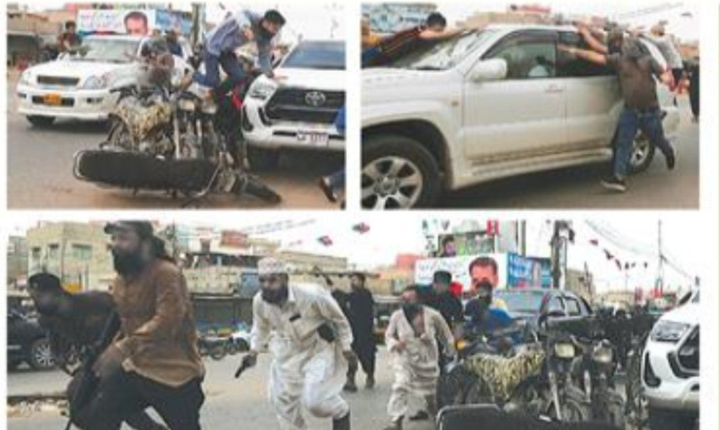 Karachi: A day after Tehreek-e-Labbaik Pakiatan's chief Hafiz Saad Hussain Rizvi's car came under attack in Karachi, pictures of his workers shielding him have left people speechless.
The pictures show some TLP workers jumping on to the windscreen while others rushing to stand in front of the windows to take the bullets meant for their leader who was in Karachi to oversee a by-election in Karachi's N-240 constituency.
The TLP lost the seat to the Muttahida Qaumi Movement Pakistan by a thin margin.
Clashes took place between the workers of the TLP and Pak-Sarzameen Party (PSP) throughout the day.
Police have arrested dozens of workers belonging to the PSP and TLP.