Maria Sharapova reveals why she isn't following Nadal on Instagram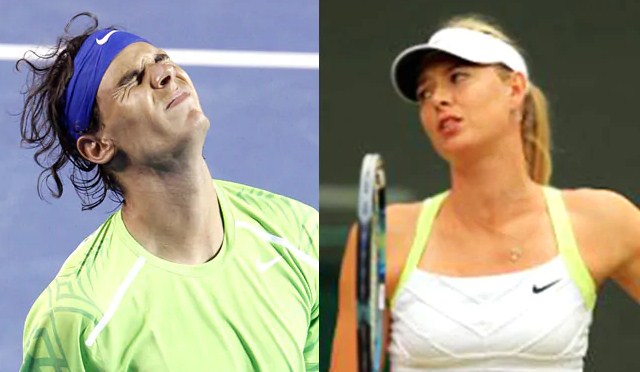 Paris: Russian tennis star Maria Sharapova had called Rafael Nadal the 'ultimate fighter' and vowed to draw inspiration from the Spanish player's incredible powers of recovery as she resumed her injury-hit career in June.
But fans of the Russian tennis queen found it supersizing that the Spanish great was nowhere to be found on the list of people Sharapova follows on Instagram.
Also read: Maria Sharapova receives erotic painting as birthday gift from beau Alexander Gilkes

The 32-year old has 3.6 million followers on the photosharing app where she posts her pictures and videos on the daily basis.
The Russian often interacts with fans on Insta stories where one of her fans recently asked her "how come you don't follow Nadal on IG (Instagram)".
While the fact that she doesn't follow Nadal can be offensive to some fans of the Spanish star, the answer offered by Maria Sharapova made sense why she doesn't chose to follow him.
Also read: Maria Sharapova, beau join David Beckham and Victoria Beckham to celebrate statue unveiling
"Much of my life is filled with sport in general, so it's nice to open an app which disconnects me from it by choice," said she.
While talking to the media in June she had said "he is the ultimate fighter and an amazing example of what you can achieve if you have the will and the passion for what you do".
"I've always admired the way he has fought through all the injuries he's had and he's the greatest example of that," Maria Sharapova said of Rafael Nadal.
Moreover, the Russian tennis star is dating British millionaire Alexander Gilkes whose name often appears among the people who like her Instagram pictures and videos.