Kashmir: A threat to world peace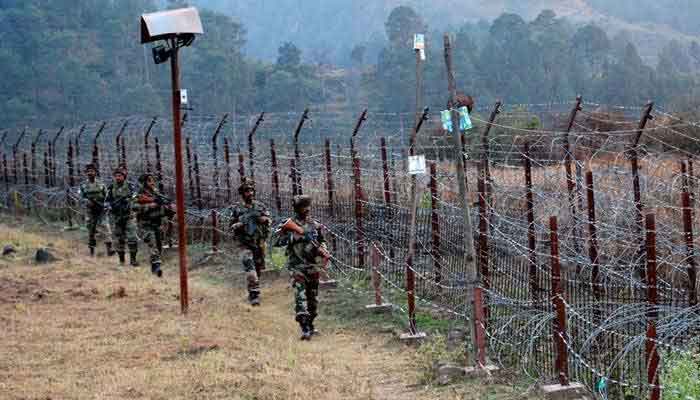 Kashmir issue continues to challenge the conscience of international community which has seen India and Pakistan fight three wars over the dispute.
The United Nations has failed to fulfill its promise of holding the plebiscite to let the people of Kashmir decide whether they want to live with Pakistan or opt to stay with India.
Even former Indian prime minister Nehru had assured the UN that people of Kashmir would make their choice through the plebiscite to be held under the watch of international observers and New Delhi would accept the outcome whatever it may be.
It was evident from the every principle set for partition of British India that Kashmir was destined to be part of Pakistan but when rulers in New Delhi sent their army to force their will on Kashmiris the issue caused international outcry.
Indian could see that it wouldn't be able to stop the flood of resistance.
And the only reason Nehru's assurance to international community of holding the plebiscite seemed to save his army the humiliation in case of surrender.
The Indian prime minister backtracked on his statement saying the circumstances have changed.
The UN continued to reaffirm its commitment to implement the resolution passed by its Security Council on Kashmir.
Indian army has butchered tens of thousands of Kashmiris seeking right to self-determination in order to suppress the resistance but the atrocities seem to have only intensified the struggle.
The first phase of resistance against New Delhi dates back to 1931. Second started in 1947 during partition while third which began in 1989 is still ongoing.
Killing of Burhan Wani, a young freedom fighter, gave a new aspect to the struggle which saw thousands of people including men, women and children being blinded at the hands of Indian soldiers who used pellet guns in order to prevent the protesters from coming out to the streets.
And the latest escalation between India and Pakistan also originated in Kashmir where Modi government created a spectacle after the Pulwama attack instead of holding a fair inquiry into the suicide attack that killed over 40 Indian soldiers in the occupied territory.
And the way Modi government fanned the flames of violence and jingoism, it clearly shows they won't hesitate from committing a mischief against Pakistan.
Pakistan's civil and military leaders have also said Islamabad needs to be vigilant in view of upcoming Indian election.
Although Pakistan released captured Indian pilot Abhinandan as a peace gesture following the recent hostilities, India has responded with unprovoked shelling along Line of Control, killing several Pakistani soldiers and civilians.
In a tit-for-tat move, Pakistan responded to Indian aggression, killing seven enemy soldiers and injuring 19 others.
While Pakistan is prepared to respond to any Indian adventure, international community in general and major powers in particular need to play an effective role in keeping the situation under control.
International powers need to realize that there could be no peace in South Asia until the issue of Kashmir is resolved.