Atif Mian only prominent Pakistani, FTC chair Lina Khan follows on social media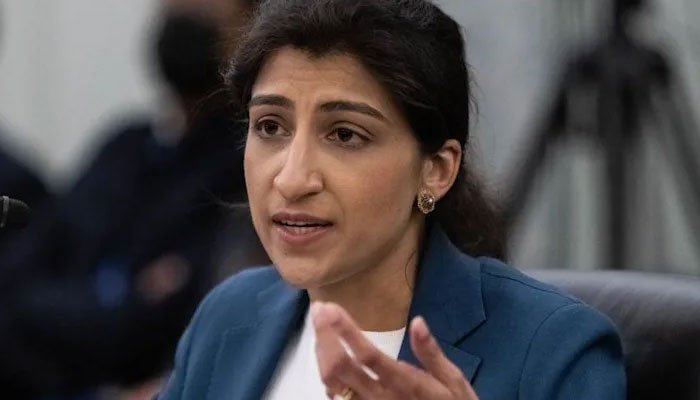 Washington: President Joe Biden chose Lina Khan, an antitrust researcher who has focused her work on Big Tech's immense market power, to chair the Federal Trade Commission (FTC). Khan has been sworn in as the chair of FTC after being confirmed by the Senate.
Born in 1989 to Pakistani parents in London, Khan, along with her family, moved to the US at the age of 11. 
While some Pakistanis celebrated Khan's appointment due to her origin, a look at her profile suggested she has little to no interest in Pakistani affairs.
Economic expert Atif Mian is the only prominent Pakistani whom she follows on Twitter. Atif was asked to resign from the membership of Economic Advisory Council of Pakistani Prime Minister Imran Khan months in 2018 after pressure mounted on the PTI government over Atif's religious beliefs.
Lina Khan does not follow Prime Minister Prime Minister Imran Khan or any of his ministers or departments of the government of Pakistan on Twitter.
Lena keeps a low profile and little is known about her personal life as she doesn't share much about it on social media.
Lina Khan served as an associate professor of law at Columbia Law School, where she taught and wrote about antitrust law, infrastructure industries law, and the antimonopoly tradition. Her antitrust scholarship has received several awards and has been published by the Yale Law Journal, Harvard Law Review, Columbia Law Review, and University of Chicago Law Review. Khan previously served as counsel to the U.S. House Judiciary Committee's Subcommittee on Antitrust, Commercial, and Administrative Law, where she helped lead the Subcommittee's investigation into digital markets. Khan was also a legal advisor in the office of Commissioner Rohit Chopra at the Federal Trade Commission and legal director at the Open Markets Institute. She is a graduate of Williams College and Yale Law School.