Motorway car sex video sparks anger in Pakistan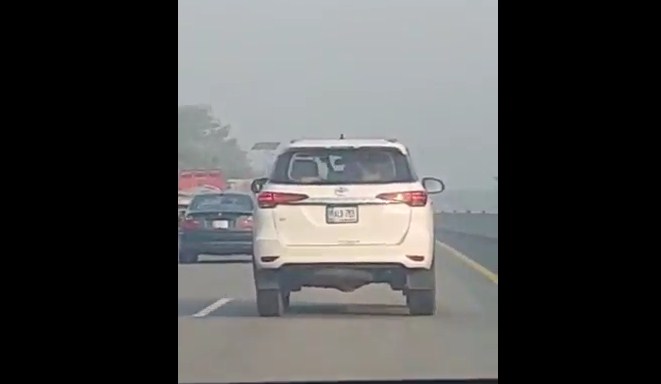 Islamabad: A video of white Toyota Fortuner travelling apparently on Islamabad-Lahore Motorway has gone viral on Twitter and other social media websites.
The reason it was being circulated is because it apparently captured a couple having sex on the back seat of the car.
Filmed by a motorist, the video, however, shows only a shirtless woman apparently on top of a man (not visible in the clip).
Also read: Pakistani couples filmed in 'Lahore cinema', get explicit videos leaked
Shot on a mobile phone camera, the video also shows the car chasing the Toyota Fotuner dangerously coming close in order to get the clear view of what was happening in the vehicle.
The video was shared by a female Twitter user who also tagged Prime Minister Imran Khan, a TV anchor and a couple of other people, demanding that authorities take action against the "shameless people".
Also read: Absa Komal, Katrina's Pakistani doppelganger looks ravishing at Halloween party
The Twitter, however, was divided while reacting to the video. Some people lashed out at the "couple" and repeated the call for action against the people shown in the video.
Others thought while it's inappropriate for them to be doing this in a car in plain sight but sharing it on social media and tagging the prime minister is making it even worse.
Some people were concerned about the safety of the people caught on camera since maker of the video made it sure that he/she captures registration number of the car.
Also read: Hospital viral video sparks outrage in Pakistan
It was the third such incident of couples being caught on camera while having sex in span of a few months.
Multiple couples were recently caught indulging in sex at a cinema in Lahore, sparking a debate in media about the breach of privacy.
Also read: Kate, Prince William visit: Slip of tongue leaves Pakistani anchor red-faced
Another video from a hospital had also gone viral a couple of months ago.